Welcome to downhamweb, the local community website for Downham Market, Norfolk
The little town in the Fens, with a lot to offer!

Busy markets are held on Fridays and Saturdays, and with many independent retailers, high street shops and supermarkets, Downham Market really has got everything you need.
The excellent train connections in and out of the picturesque railway station and regular buses to and from the bigger neighbouring towns and cities make travelling easy.  There are leisure facilities, community and public spaces to visit, as well as our beautiful church and of course, our famous town clock, standing proudly in the square since 1878.
We also have a Facebook and twitter page! Why not come and say hello?! This site is run by volunteers, we'd love to hear from you if you have something to add or offer in our community… perhaps you're a local charity and you'd like to tell us about your fundraising, or maybe join our crew of volunteers!? Get in touch!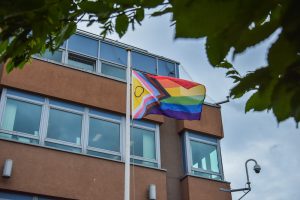 West Norfolk council have raised the Progress Pride flag today (18th) at the council offices in King's Lynn ahead of the King's Lynn and West Norfolk Pride event happening in King's Lynn tomorrow (19th). The
Read More »

There are no upcoming events.