West Norfolk council have raised the Progress Pride flag today (18th) at the council offices in King's Lynn ahead of the King's Lynn and West Norfolk Pride event happening in King's Lynn tomorrow (19th). The 'Progress Pride' flag is an alternative version of the classic rainbow design, which is intended to specifically draw attention to representation of people of colour within the LGBTQ+ community as well as trans and intersex people.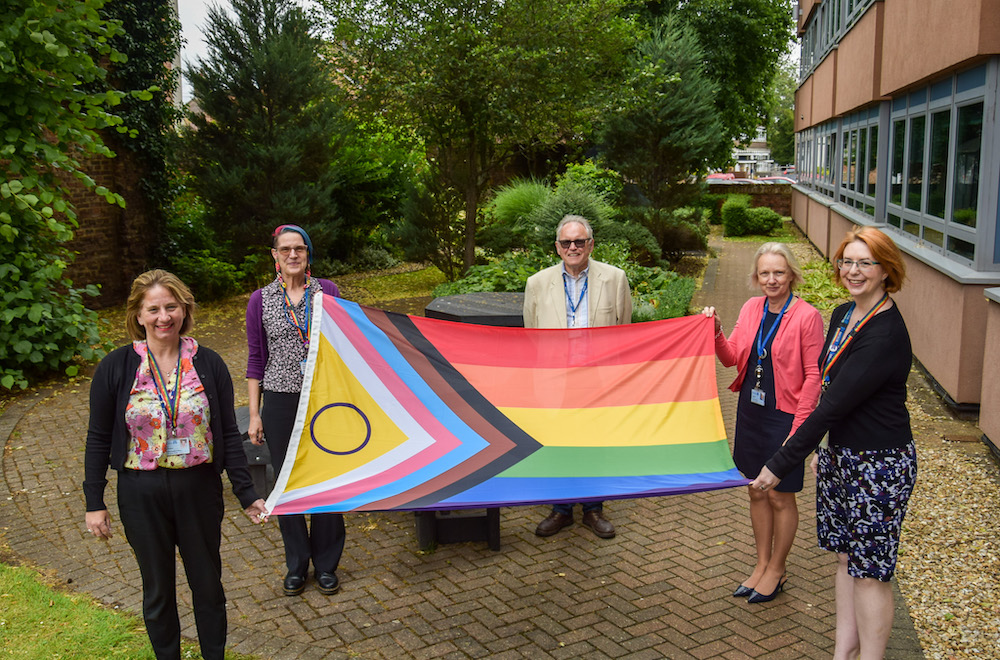 Downham Old Town ward councillor Josh Osborne will propose a motion to West Norfolk Borough council next week which will reaffirm the council's support of organisations who share values of equality, diversity and inclusion. The motion will also include a commitment to promote Pride events in West Norfolk annually.
On June 28th during Pride month, Cllr Doyle as mayor of Downham Market Town Council raised the Pride flag at the Downham town hall. The date coincided with the 54th anniversary of the Stonewall Riots, a series of protests in response to police harassment of gay bars in New York. Pride marches were started to commemorate the Stonewall Riots as a turning point in the fight for LGBTQ+ rights. Many Pride events, including King's Lynn and West Norfolk Pride, adopt the slogan "Pride is a protest" to remember this history of activism.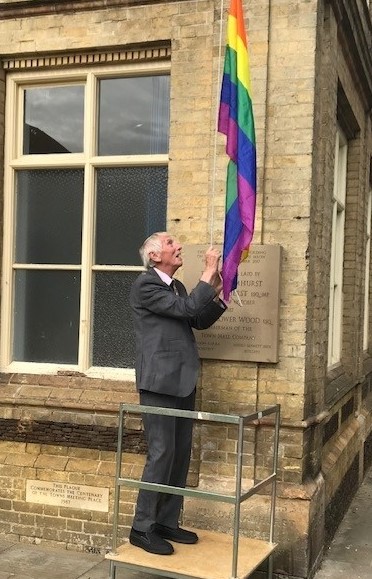 The flag raising this week comes as the government announced plans to force new buildings to have single-sex toilets after what the government describe as "concern" over gender-neutral toilets.
Many in the LGBTQ+ community say the new rules aim to discriminate and push trans and non-binary people out of public spaces, and would rather have the government focus on more important issues instead. King's Lynn & West Norfolk Pride said on Twitter about the announcement "this just isn't reality or a concern for pretty much every rational person."
The government asked for public comments on this topic in a consultation which received over 17,500 responses. Their own research says that 83% were supportive of gender-neutral toilets. With 79% mentioning safety concerns for trans and non-binary people. Compared to a mere 5% of respondents who raised the so-called "sex vs gender debate", 69-74% of people in the government's research raised practical concerns such as disabled persons access, medical issues, baby/family usage, and menstruation.
Census data released in January of this year revealed for the first time that some 1 in 40 people in Downham Market are gay, bisexual, lesbian or other.