Diamond House care home, in Downham Market, had some very special visitors as residents enjoyed an afternoon of puppies and Pimm's cocktails.
Five adorable cockapoo and dachshund puppies joined residents and their families in the home's garden as they enjoyed a barbeque buffet and a glass of Pimm's.
The furry companions put a smile on the faces of everyone as they frolicked amongst the attendees in the garden and demanded attention from everyone.
The visit is part of the activities programme at the home, which is they say is designed to keep residents engaged and active, and is tailored to their interests and needs. Larchwood Care, the national company which operates the Downham home, says they are an advocate of so-called "pet therapy", which sees care home residents interacting with animals of all types with visits from reptiles, birds of prey, Shetland ponies, alpacas – and now puppies.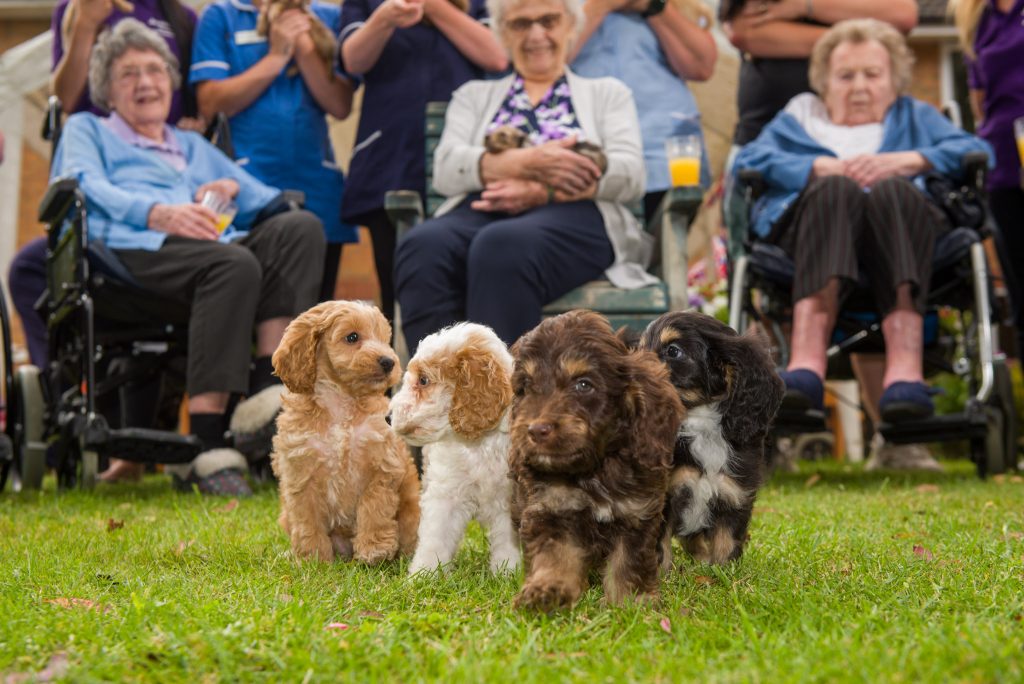 Sarah Hamer, team leader at Diamond House care home, said: "This is probably one the best days I've had at work! Everyone was so excited for the puppies' arrival and our residents have had a fabulous time.
"Studies show that bringing animals into care homes can increase social interaction and goes a long way to improve residents' sense of wellbeing. These visits have really boosted our residents' spirits!"
One resident said "I love dogs, so this visit has made my day! I've had a number of pets throughout my life and today has brought back some fantastic memories from years gone by!
"The home is always putting on these entertaining activities for us, I'm already looking forward to whatever the next one may be!"