Environmental groups have this week put local voters concerns to candidates standing for election to West Norfolk borough council, hoping to inform residents about candidates positions on the issues.
Fenland and West Norfolk Friends of the Earth held a 'climate and nature hustings' debate on Wednesday evening. Candidates representing all major parties across the borough faced off on Zoom. They debated questions from the public about the proposed Wisbech incinerator and 'wash barrier', transport in the borough, protecting nature and more.
Brenda Kent, coordinator for the group, said "It was really good to hear the candidates addressing questions posed by local people. Local councils must put climate, nature, people and planet at the centre of all their decision-making. Let's build a greener fairer future together." A recording of the full debate can be heard on the Friends of the Earth facebook page.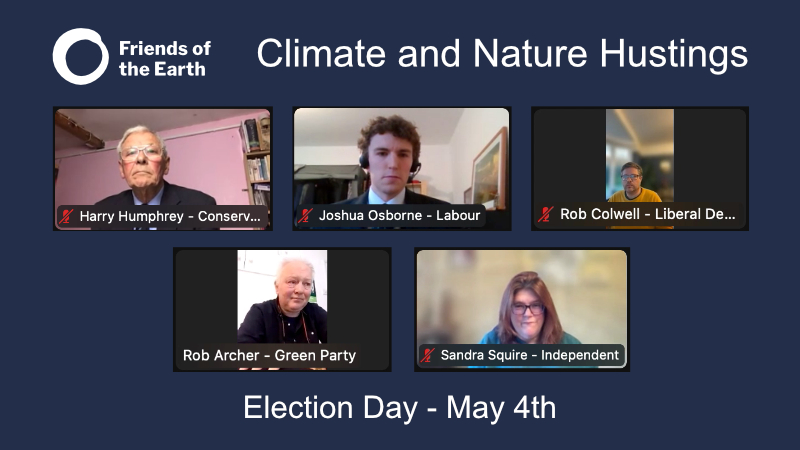 In addition, the West Norfolk chapter of Extinction Rebellion have reached out to candidates asking them to agree to a list of four pledges which they say are important local issues. Pledges were about habitat loss, carbon emissions, the proposed wash barrier, and water pollution. The protest group say only 12 candidates across the borough provided them with responses. Today they published "score cards" based off the responses they received. Candidates in two of the four Downham Market wards (Downham East and Downham Old Town) were 'scored'. The responses the group received from candidates are available on XR's website.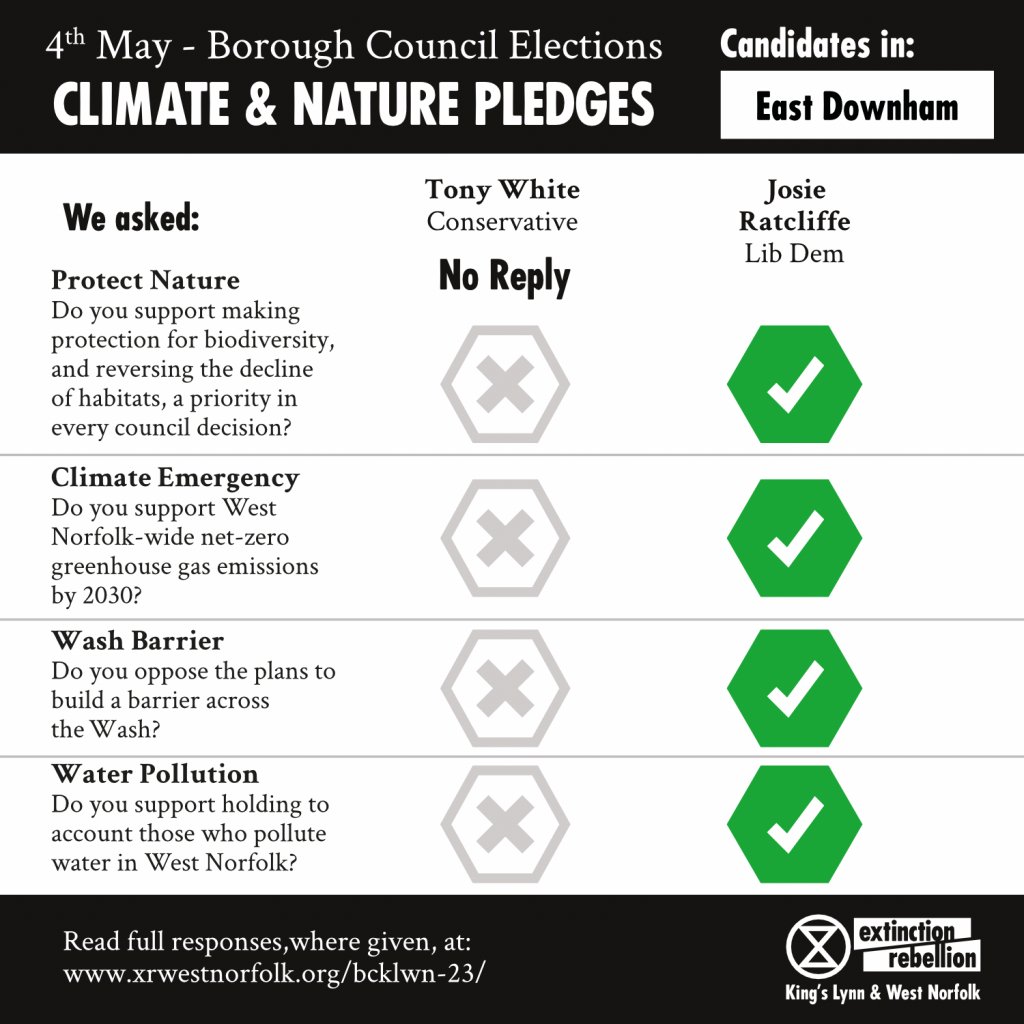 Voting day is May 4th. A full list of candidates in Downham Market wards can be seen here. This election is the first time that voters will be required to show photo ID in order to vote at the ballot box under a new law brought in by the national government.
---
Robert Shippey writes for downhamweb and is a member of both Fenland Friends of the Earth and Extinction Rebellion West Norfolk.