Following the success of our first Supporting Local Businesses Feature, we spoke to local upholsterer Hannah Spalding, who set up her Downham Market based venture five years ago. With a passion for her trade, and an inspiring start, we're sure you will be fascinated to read about her journey as a local entrepreneur!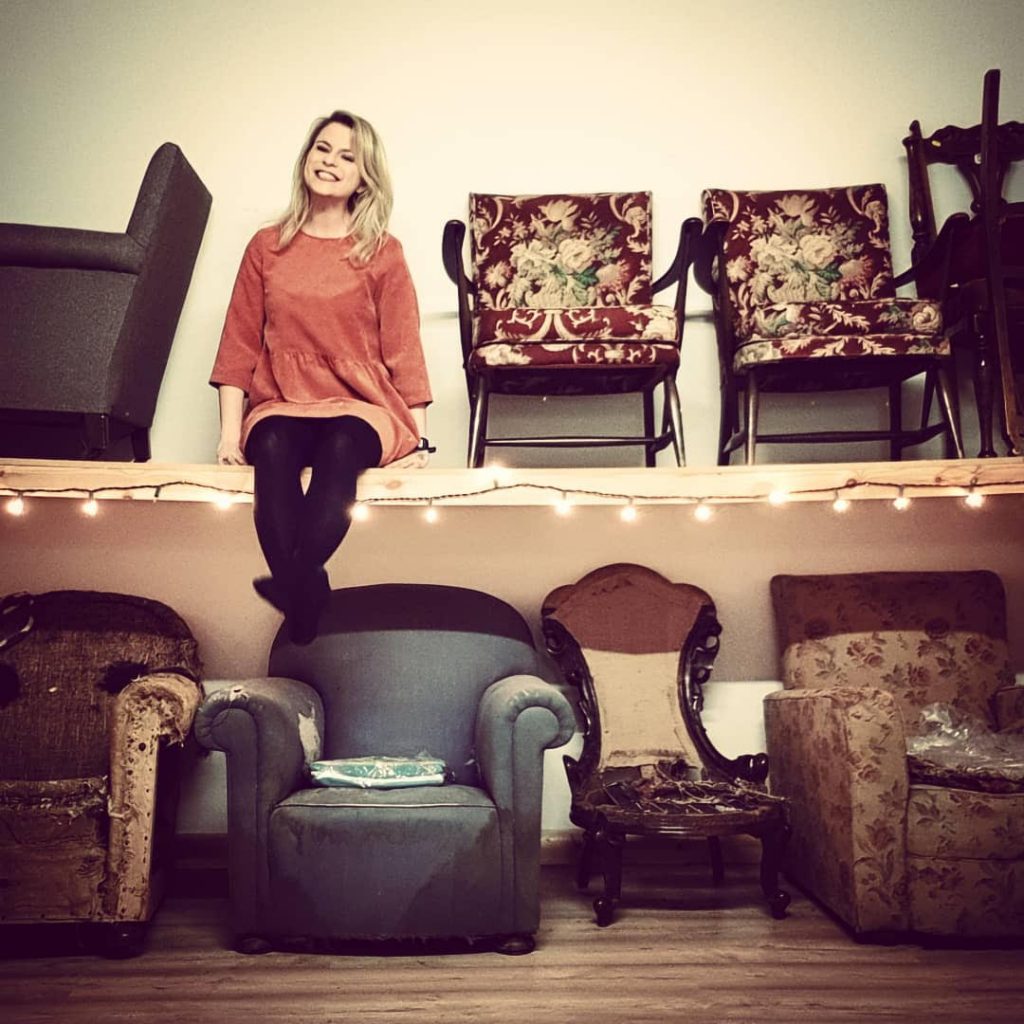 Hannah Sews has been a business which has grown over time, and some may say it is nearly as old as it's owner! As a child, Hannah grew fond of sewing, with equipment to learn always at the top of her Christmas list. Having loved studying Textiles at school, Hannah was disappointed when she realised that there was no opportunity to gain further qualifications in this field at College.
Like many other young people, she ended up settling for an alternative course, which led to a three year 'stop gap' career in Hairdressing, before setting up a cleaning business. However, not all was lost, as in the meantime, she continued to practice, and moved from working with clothing to furniture, before gaining a small number of clients, which grew and grew over time. Upholstery ran in the family, and despite being based in Holland, Hannah's relations ensured she was equipped with all the necessities to trade and sent packages over to England for her to use.
In time, those small numbers of clients grew, meaning that Hannah could begin cutting down on cleaning and start pursuing her passion full time. Over a three-year period, she worked from her parents' house, but eventually moved into a property with a converted barn, which is where she bases her work from now.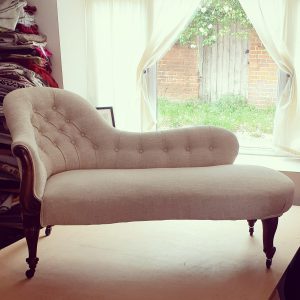 In terms of where Hannah wants to take her business – she's happy where it is! She said "I often get asked if I'm going to employ anyone or try to grow the business but honestly, I actually don't want to – I love working alone! My business is exactly where I want it to be at the moment, but the future has endless possibilities. I've even been asked a few times about doing classes for people interested in sewing and upholstery, so that could be fun!".
Onboarding new clients is an important process for Hannah to get right, especially considering the sentiment that pieces of furniture often carry. To make this work, she keeps her business as open as possible, making sure she is always available for a chat to put anxious customers at ease. Through Facebook, word of mouth and Instagram, she's had clients travel as far as Scotland, and has five antique dealers who are repeat customers. Hannah also likes to source her materials locally too, and works with Living in Paradise and The Sewing Room regularly, recognising the high quality products they offer.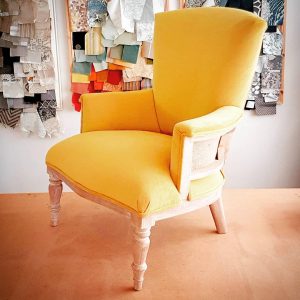 So, are you thinking about whether Hannah might be a good fit for some work you need doing? Hannah Sews do modern upholstery, re-upholstery, hand sewn curtains, pelmets, cushions any size or shape and much more, if in doubt just get in contact!
Hannah can be contacted via:
Phone: 07557875759
Email: [email protected]
Or Via Facebook and Instagram @hannahsews