Here at downhamweb, it's important to us that we support local businesses, whether they be on the high street, tucked away in less visible areas of town, or freelancers working from home! Our 'Supporting Local Businesses' feature showcases local brands to celebrate the diverse and broad offering here in Downham Market, and inspire those thinking about starting or developing their own venture.
Lisa Jarratt, who runs new business Downham Ladies Fitness spoke to us about how her venture is going since launching in September this year.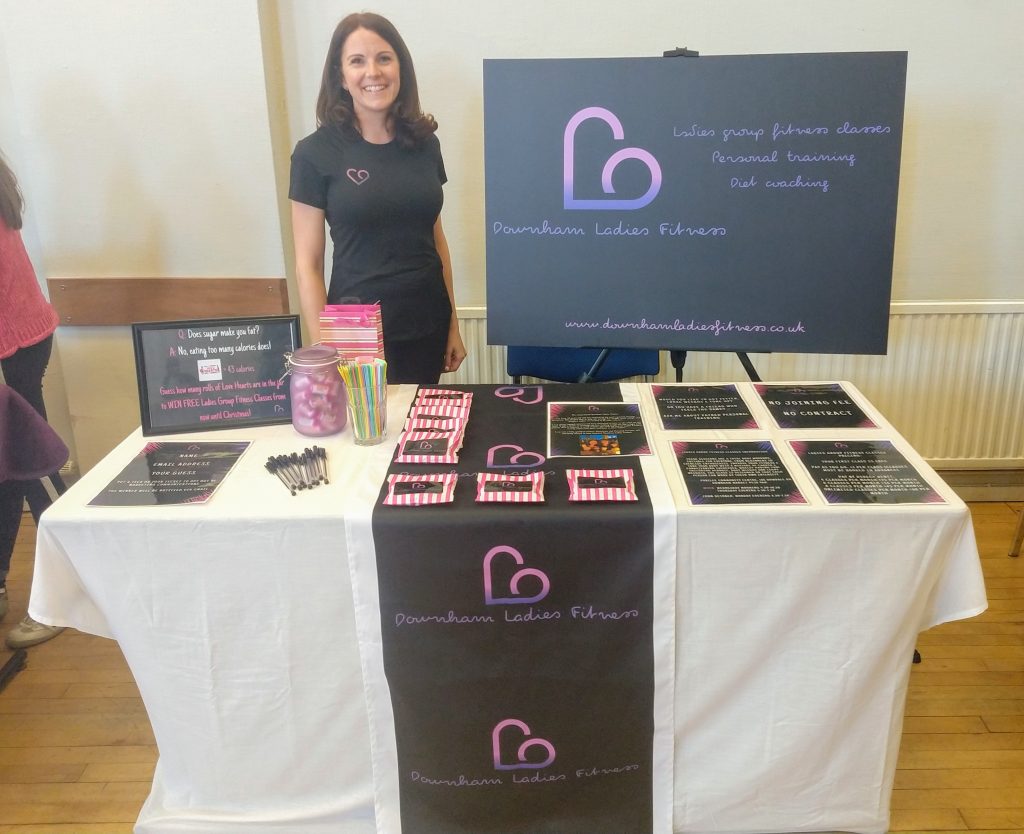 Lisa launched Downham Ladies Fitness in September this year, offering Group Fitness Classes, Personal Training in a private studio (1-2-1 & paired) and Diet Coaching especially for women of all backgrounds.
Having always had a passion for health & fitness, Lisa was inspired by her mum's journey through the menopause. She had decided that to help her manage her weight, mood swings and sleepless nights, she needed to do some exercise. Knowing about her interest in diet and fitness, her mum sought Lisa's advice and ideas to help her.
Downham Ladies Fitness wasn't always part of her plan, as having previously had a career in teaching, it was only when Lisa realised that she could combine her love of helping people with that of her adoration for health and fitness, that the idea was born. Lisa is now a fully trained fitness instructor and Level 3 Personal Trainer, helping women to feel more confident in their bodies.
As a local, launching her business in Downham Market was a no-brainer, and it was important to Lisa that she offered a friendly and supportive alternative to going to the gym. On the reception that the business has had since it's launch, she said "I could have never imagined the phenomenal start I've had. The local community have been amazingly supportive and referrals from existing clients have been incredible."
In part, Lisa credits her progress so far to successful social media campaigns, particularly on Instagram and Facebook. These have been fantastic tools to reach new clients and drive attendance at both private and group classes. Further to digital marketing, Lisa also attended the Health and Wellbeing Fair at the Town Hall in September, and has placed fliers and leaflets throughout the town which have both increased brand awareness.
Lisa is already thinking about the future and her business development plan. She said "I have loved helping women get fitter and stronger through coming to classes and personal training. It's amazing to be part of their success. Watching them share their success is what makes my job worthwhile. I think it's great to always have ideas about how you could develop your offering, so we'll have to see what the future holds, but I am excited to see where I take my business."
More information on Downham Ladies Fitness can be found on their website here. Alternatively, Lisa can be contacted through email on [email protected], through her Facebook page, or on Instagram @downhamladiesfitness.