West Norfolk Recycling Rewards encourages householders to recycle more and waste less, and awards residents with individual and community rewards for better recycling practises.
Last month Downham Market emerged as one of the top three performing communities for this round of donations.
The communities that earn the most Green Points every six months win the biggest donations for the local charity most popular among their residents. Members of the scheme voted for their favourite local charities from a shortlist to receive the biggest share of the £3,000 donation fund. Norfolk Hospice won the top prize of £1,500 and the two runners up, West Norfolk Mind and Scotty's Little Soldiers were both awarded £750 each.
Councillor Ian Devereux, borough council cabinet member for Environment, presented the winning charities with their cheques. He commented "It's fantastic that the West Norfolk Recycling Rewards scheme is motivating residents to recycle more, and provides support for local charities in the community at the same time. With over 3,700 households signed up, it's great to see our residents really getting behind it."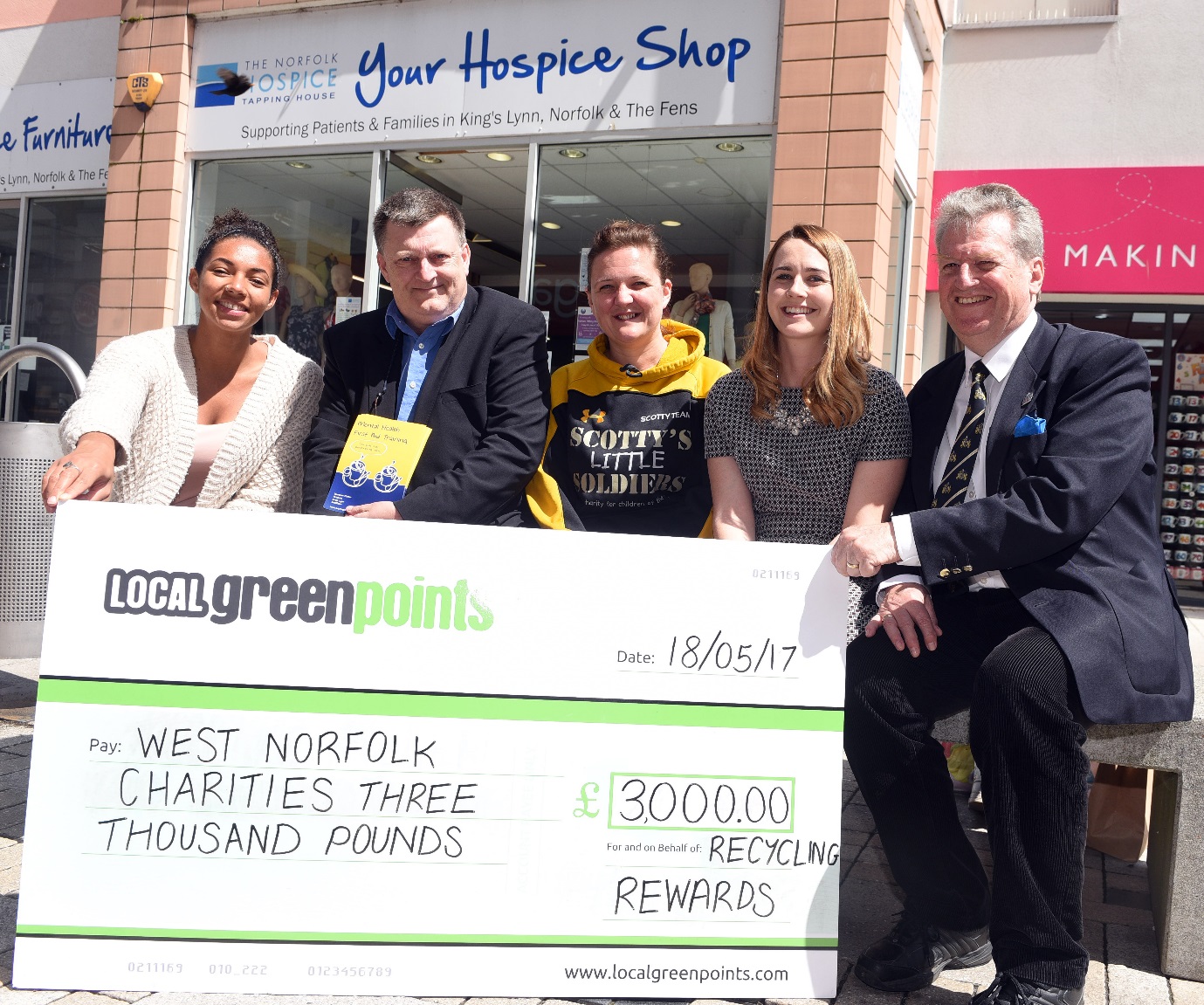 All residents living in King's Lynn & West Norfolk can sign up to Recycling Rewards for free at www.westnorfolk.localgreenpoints.com. The scheme is operated by the award-winning company, Local Green Points, on behalf of the Borough Council of King's Lynn & West Norfolk.