Pupils at Downham's Hillcrest School were delighted when a council bin lorry paid a visit as part of Recycle Week.
Katie Shaw, Contract Supervisor for Kier, spoke to 75 pupils about recycling, and showed them how the bin lorry works
"The children were very well behaved and seemed really fascinated to learn how their recycling is taken away, and what happens to it," said Katie. "There were some very tough questions!" .
Some of the children were lucky enough to sit inside the cab and had the opportunity to see how the hi-tech vehicle is operated.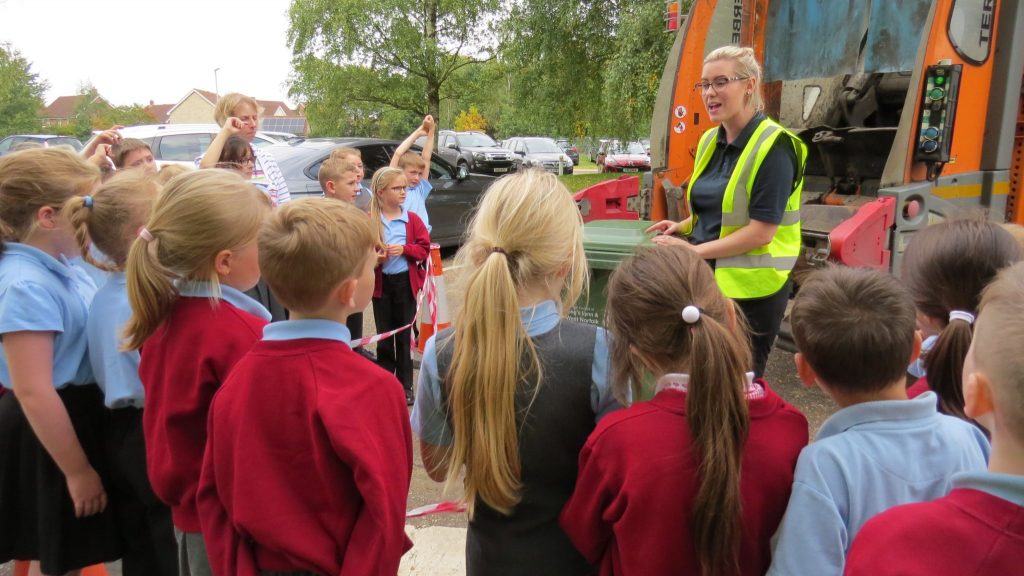 Hillcrest School Headteacher Matthew Try said: "It was a positive Recycle Week experience to see a bin lorry in action, and to be able to ask probing questions about recycling. Our pupils all got leaflets and stickers to read in school and to take home, so we now have a clearer understanding and greater interest in recycling."
Councillor Ian Devereux, Borough Council of King's Lynn & West Norfolk cabinet member for Environment, said: "Recycle Week is a wonderful opportunity to show younger members of our community the importance or recycling properly and to talk about how products are recycled. Finding out what the recycled items get turned into can be a real inspiration."