The 2019 Downham Market Water Festival will be taking place this Sunday 11th August.
The event will run from 10 am to 5 pm, at Hythe Bridge, Great Ouse Relief Channel (next to Sue Ryder).
The Water Festival is a great day out for all the family. It has something for everyone with plenty of land-based fun activities on the riverbank including arena displays, funfair, food outlets and stalls, alongside the legendary Dragon Boat races. 
The Dragon Boat competition is fantastic fun for teams from business, charities, clubs families or groups of friends.
Find yourself a crew of 8 – 10 people plus a drummer and you are ready to go! The boats and all safety equipment supplied – no experience needed!
Want to enter a team in this year's Dragon Boat races? Get a team together and take part in the racing. For further information and details of how to become a participating team call 01366 387770 or email [email protected].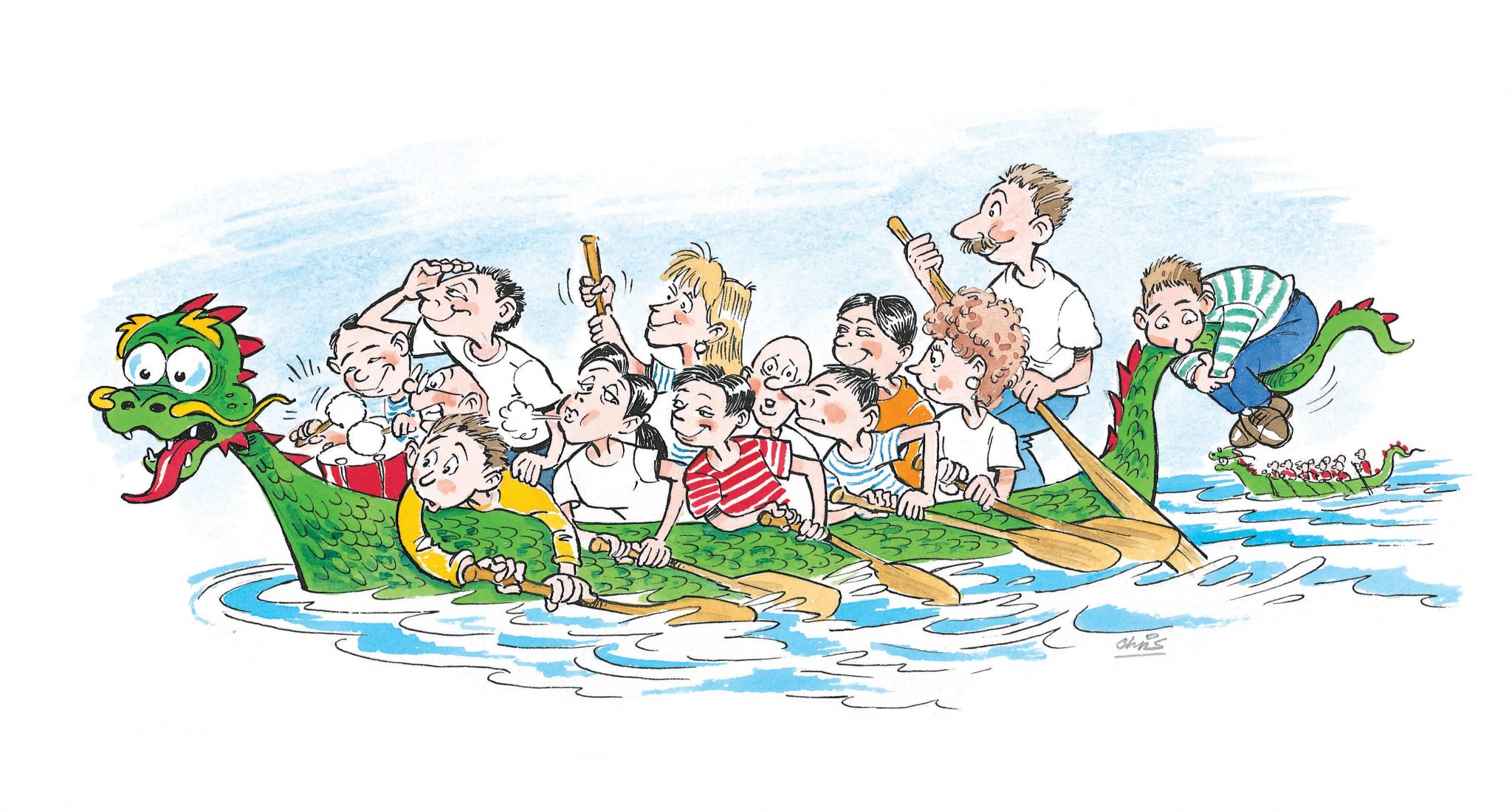 The History of the Dragon Boat Races
Downham's Dragon Boat Racing takes influence from the exotic Chinese festival that has an ancient history and is a re-enactment of a tragic event that took place more than 2000 years ago in the kingdom of Chu.
Legend has it that falsely accused of treason and exiled by jealous rivals in the government, despairing warrior-poet, Qu Yuan, threw himself into the Mi Lo River. Local fishermen rowed out to save the drowning poet and tried to rescue him from vicious fish by beating the water with their paddles. But their attempts failed and every year in Hong Kong a Tuen Ng (Dragon Boat) Festival is held as a mark of respect for the fishermen's frantic efforts and to commemorate the tragic death of Qu Yuan.
The dragon boat's fierce-looking dragon's heads were added later to ward off evil spirits and in Hong Kong, special dumplings are eaten to represent the dumplings that were thrown into the river to stop the fish eating the mighty Qu's body.