No one living in downham (or seeing the webcam) can have failed to notice the orange barriers, diggers, rollers and workmen who have been resurfacing the pavements in Downham Market recently.
Well at our offices in Bridge Street we finally got our new pavement being laid and we couldn t resist the photo opportunity from the 1st floor window. We had to do a trade off though, these plucky chaps would only pose if we promised payment by way of a huge tea round!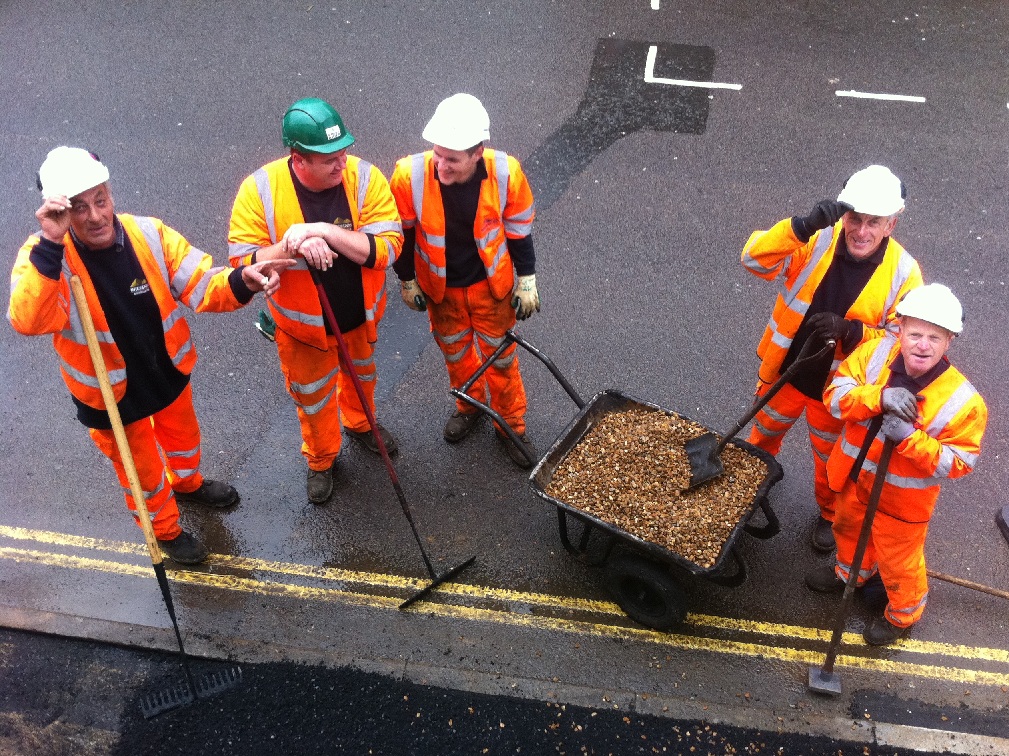 Waiting for the well deserved cuppa tea!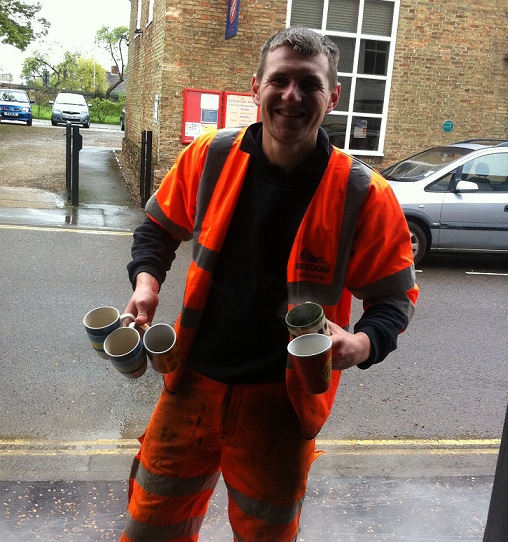 Bringing the wide assortment of mugs back to the office!