People of all ages who may be vulnerable or have a disability now have a new champion in their corner.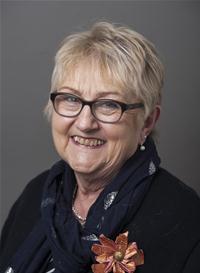 Councillor Susan Fraser has been appointed as the borough council's new Disability Champion and she is eager to hear from people who may be experiencing any difficulty accessing council services.
In this new role, Mrs Fraser who is the Conservative Councillor for the Grimston Ward since 2015, will be responsible for championing and representing priorities in terms of disability across the Borough Council.
Councillor Fraser said: "Disabilities can manifest in all sorts of ways, so I am keen to hear from people about the issues they may be experiencing to see if there is anything that can be done to make life a bit easier. I can't guarantee that I will be able to solve everyone's issues, but I can certainly help to point people in the right direction. By acting as a single point of contact for people I hope I can help them access the services they need as well as taking on board any feedback which may help us improve the services we provide."
"Sometimes its just simple things such as making people aware of some of the help we have on offer. For example, letting people know about our assisted lift service for people who can no longer manage to put their bins out, or the option of additional bins for people who have certain medical needs."
Cllr Fraser added that she was also interested to hear from people living with or caring for someone with dementia. "This cruel disease can turn the world into a strange and confusing place, and it may be that there are things we could be doing that would really make a difference."
Susan Fraser can be contacted at cllr.susan.fraser@west-norfolk.gov.uk. She has set up a facebook page, A voice for the vulnerable, for people to get in touch and to share ideas, and will also be launching a drop-in session in the near future for people to come along and have a chat about any issues they may be experiencing with accessing borough council services.