The new Downham Market Town sign has just been unveiled!
Councillors, members of the community and sign maker Glyn Mould turned out for the unveiling. A gloriously sunny morning was the ideal setting for it, the Mayor Cllr Robin Pegg began by saying a few words of thanks and the unveiling commenced.
Skilled woodcarver Glyn has previously made over 120 village previously and says that this is by far his biggest commission. He also teaches woodcarving at the Scarewell Farm Centre, Thornhaugh, Peterborough.
The marvellous new sign is a perfect replica of the previous one, depicting the crown and arrows of St. Edmund with horses to show how important horse fairs were to the town.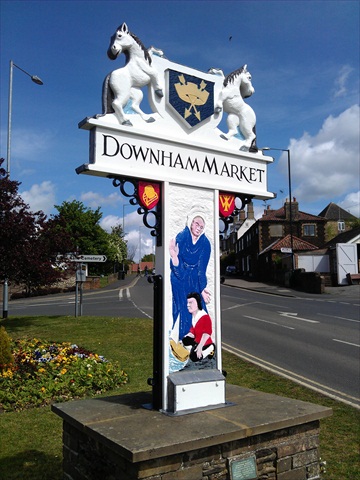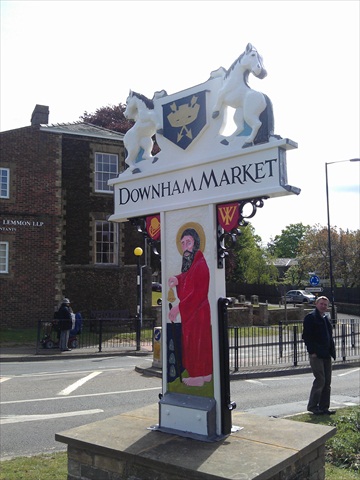 The old sign in time will be refurbished and eventually see out its retirement in Downham's Heritage Centre